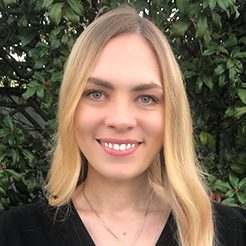 0431 724 415
tai.sullivan@rent360.com.au
Tai began her property management career in 2011 and joins the team at Rent360 with a wealth of knowledge and experience in the industry.
Property management is a fast paced, and ever changing industry, perfectly suited for Tai's personality. As a home owner herself, she is aware and understands the responsibility that comes along with looking after your greatest asset. Tai also has a strong desire to exceed client expectations, to go above and beyond the bounds of the "job description".
Tai understands the importance of actively communicating with both her landlords and tenants. She is readily available and eager to suit her clients with their preferred method of contact, whether that be a quick text or a lengthy phone discussion.
She is committed to providing bespoke services and will work together with all parties for the best outcome in all situations which may arise.
Tai is confident and sincere with her communication and recommendations to clients. She will take the extra time to give detailed and thorough responses to any queries.
Tai prides herself as a QCAT expert, having the experience and confidence to solely represent her clients in all situations relating to residential tenancy law.
Focussed and driven to excel, Tai would love to speak with you about your rental property today.