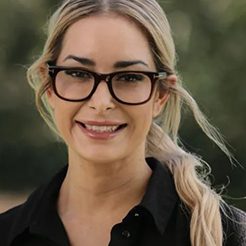 0431 724 415
melissa.feijoo@rent360.com.au
Personable, outgoing, and committed to providing a six-star service, Melissa is a well-respected property manager with over 10 years experiance. Combining a thorough understanding of the rental market with exceptional customer service skills, clients can expect a commutative approach and comprehensive market advice enabling them to maximise the value of their property assets, while achieving outstanding results with peace of mind.
A natural rapport builder, Melissa enjoys the interaction with both tenants and landlords and believes in maintaining a harmonious relationship with both. Her approachable manner, coupled with her innate and renowned ability to simplify and solve a problem, ensures Meissa resolves any issues immediately and with minimal fuss to all parties. Melissa is proud to be representing a premium brand synonymous with excellence, integrity, and professionalism.