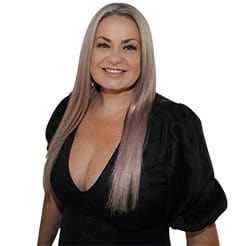 0466 824 381
donna.goodall@rent360.com.au
With over 20 years' experience, Donna has perfected Property Management and is the best asset any Landlord can have. If you are a tenant, Donna will treat you with respect and act fairly to ensure the best possible outcome for all concerned. If you are a Landlord, you will love her.
She is a chameleon, nice and professional with Tenants & Landlords, but tough and determined when necessary.
Taking hold of the reins of Senior Property Manager, Donna takes pride in her ability to work with all parties to negotiate a win – win situation for both the landlord and the tenant. Donna believes in open, honest communication with a professional approach, making her property managing strategies tailor made for each acquired property and Landlord, as each have individual wants and needs that need fulfilling.
Donna has a very patient and hardworking persona. Her determination gets the best results for her clients with attention to detail to ensure nothing is left to chance. Every management is important to her.
Donna's local knowledge and professional training in Property Management means she is ideally positioned to advise Landlords on all aspects of Property Management including Investment Property.
If you're lucky enough to have Donna as your Property Manager, you will be more than happy.